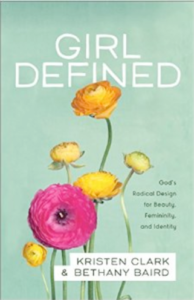 Girl-Defined

(Kristen Clark & Bethany Baird)

:
"The book is about, how the Bible defines beauty in girls and women compared to, how the world defines beauty. Kristen and Bethany not only have written a book, but they also have a blog 
www.girldefined.com and a 

YouTube channel

. They post a new video every wednesday" – Sigrið Nicodemussen
Click here: Review; Blog; Youtube
.
.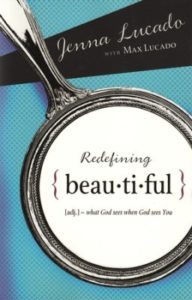 Redefining beautiful (Jenna Lucado):
"Written by Jenna Lucado. The book is about, what beauty actually is. Jenna goes into the debt, what the Bible says about beauty. The book is in english and is a easy read and youthful." 
–  Dina Jensdóttir Bech
Click here: Review, Youtube book trailer, Youtube thought from Jenna
.
.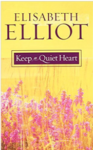 Keep a Quiet Heart (Elisabeth Elliot):
"This book is similar to a devotional book, where you can read a chapter a day. and the subjects change. The book is maybe written for moms with children, but she is very interesting to read. Overall the subjects are divided into 5 parts. For example one subject is "The Christian Home." The goal is, as the book is called, to transform your heart into a "quiet heart" in your everyday life." – Sigrið Nicodemussen
.
.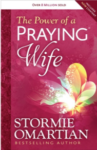 The Power of a Praying Wife (Stromie Omartian): 
"This book is about, how a woman can pray for her husband. There are 30 chapters in the book with different subjects, who always end with a prayer for the husband. The first subject is "His Wife". It is about, how a woman first and foremost can't be selfish and pray that her husband has change, if she is the person who really needs to change. This is a helpful book for married woman and young women, who want to prepare for marriage." – Sigrið Nicodemussen
.
.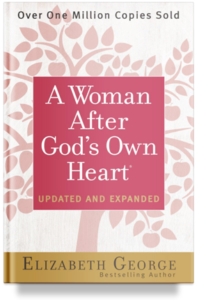 A Woman After God's Own Heart (Elizabeth George):
"The book tells us that we need to prioritize God first, then her husband, children, home, church service and last other things. The book emphasize, that everything we do, has to be done as a woman after God's own heart. I will recommend all girls and women to buy and read this book, because it is a good read!" – Sigrið Nicodemussen
Click here: Review
.
.
"Martha Peace has written the book. The book is about, how you can be a good wife from a biblical perspective. Martha Peace flead from ther husband and children, because she was unhappy in her marriage. But one day God called her to go back. Today she is helping many thousand women, who feel unhappy in their marriage and gives them biblical advice about, how they can become happy without fleeing." –  Durita H. Jacobsen
.
.
MISSING // REVIEWS
The Feminine Heart – Stasi & John Eldredge